When it comes to my marriage, my wife has heard me often repeat the words of the immortal Al Bundy: "Till death do us part … and then we're free to date again."
Sue has also repeatedly endured my other thought on this particular subject—that if anything should happen to her, once the kids are big enough to fend on their own, I'm off to a Unabomber shack in the woods.
(One a side note: As some of you know, when we were visiting Washington, D.C., last year, I was almost apoplectic when I discovered that being displayed in the Newseum—a museum I cannot recommend highly enough—was the actual Unabomber's shack!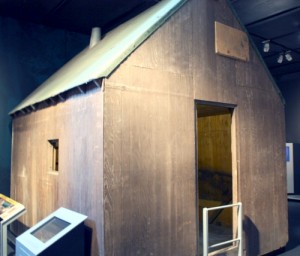 Needs a little work—and indoor plumbing—but hey, it'll do …)
Anyway, as you all know, I tend to think about my death (a bit), and in those imaginings, I've always figured/hoped that once my ashes have been shot out of the cannon, Sue, being an attractive, intelligent, successful and amazing woman, would move on, and probably somewhat quickly. Not Bobby Brown quickly, but you know, maybe in a month or two. I know I've teased her that she'll have a young pool boy (or maybe Mark Sanchez) ready to go, yet I've never really thought about exactly who might replace me in her life …
Until now.
Now, I know that from beyond the grave, my control over the situation will be, uh, limited. And trust me, the last thing I'd want to do is put any restrictions on her. I also would never tell her exactly who should she go after because she would never do anything I told her to do when I was alive, so why would I expect anything different afterward?
Plus, let's be honest: Who really wants to be the act that follows me? I suppose Justin Timberlake could pull it off, but what can't J.T. do?
Again, I know I have absolutely no say in the matter, but Sue will admit (without even needing to finish an entire glass of wine) that we've had a great life together, and out of respect for that, she would most likely consider some suggestions as to my replacement. I don't have anyone specific in mind, but I do have some ideas to the contrary. As a matter of fact, here are—
The Top 14 People Whom I Prefer My Wife *NOT* Marry After I'm Dead
14. Carrot Top – We're all agreed, this doesn't really need an explanation, right?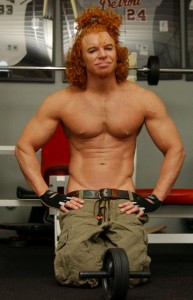 … Except my wife has an inexplicable crush on Conan O'Brien, so the ginger thing can't be totally dismissed (speaking of which, Senior Smoke better keep back, too). And even though 'Top's nearly as ripped as I am, it appears he does wax a bit more.
13. Al Gore – Okay, I know he's a former Vice President of the United States, an ardent environmentalist, a best-selling author, inventor the interwebz, a terrific dancer and possibly the only person more liberal than Sue herself…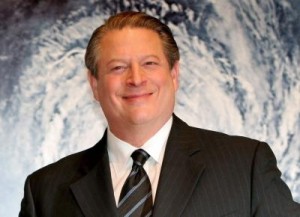 … Except he's also willingly slept with Tipper Gore. A lot. And doesn't seem to be at all uncomfortable with the whole world knowing.
12. Rex Ryan – Look, Rex is pretty much my all-time favorite head coach of the New York Jets, and someone I think I'd have at my table for the "Four People You'd Love to Have Dinner With" (as long as someone else was picking up the tab). From all accounts, he seems like a really good guy, entertaining, loyal, outgoing, has an open mind when it comes to love …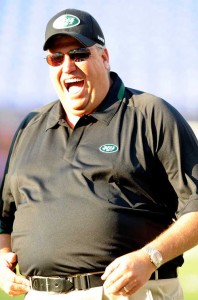 … The mental image is just … crushing. I'll leave it like that.
11. George Clooney – Sure, he seems like the perfect guy—handsome, intelligent, charming, great sense of humor …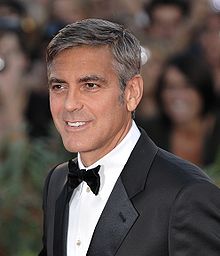 … From all accounts he is perfect, and then some. Which is exactly why I don't want her marrying him. (Yes, I'm that jealous and petty.)