So like many of you, I sort of shrugged and sighed I saw the headline that they are rebooting The Terminator franchise, with or without Arnold Schwarzenegger—although really does it matter? The bottom line is that it's another franchise that Hollywood is raiding/resurrecting because it's easier and most cost effective to beat a known quantity to death and beyond rather than try to establish a new one.
And that's really it—the trend in Hollywood to regurgitate old crap is all about making obscene amounts of cash and has nothing to do with entertainment. Movies are huge business, and there's no room for artistic vision or creativity when there are hundreds of millions of dollars on the line, even for the most modest releases. Studios want brands that consumers already recognize. The only time you see something that is completely new to the screen is if it's a property (say like a best-selling book) that's got a chance to become a franchise.
In other words, $equel$ are where it's at.
Any movie that's been a hit in recent years, I guarantee that if there hasn't been a sequel for it already, there's one in the works. This past weekend saw the release of The Heat with Sandra Bullock and Melissa McCarthy; it's already a success, so that means a sequel, right? And actually, plans for a sequel were announced … two months ago! Seriously.
Again, this has nothing to do with making fans happy to see beloved characters return and everything to do with making film studio executives happy to see bigger piles of money. And the evidence is there—look at this week's Top 10 highest-grossing movies: 5 of 10 are either reboots or sequels. In fact, this year will see 29 sequels released on the big screen alone. That's a lot of the same.
Well, there have been a number of classic films that never needed sequels, that seemed to have tied up all loose ends and were absolutely perfect … well, until now—
10 Hollywood Sequels That Were Never Made That Now *Clearly* Need to Be Made

1. Citizen Kane 2: Rosebud's Revenge –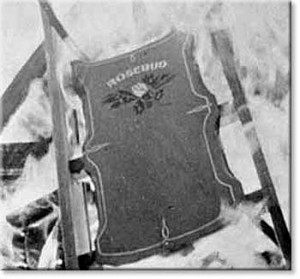 Here's one sure to "sleigh" you—Kane is still dead, but the new residents of Xanadu are haunted by the ghost of Rosebud, who was accidentally cursed by Kane to be bound to the estate until "the crack of doom." Rosebud helps the new owners untangle the mystery, which finally releases the eternal soul of the sled to join its master in the happy hereafter. Two top choices for Rosebud's voice are Morgan Freeman or Gilbert Gottfried, because they are practically interchangeable.
2. The Princess Bride 2: The Adventures of the Dread Pirate Roberts –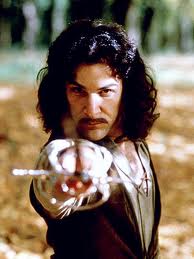 Talk about your missed opportunities—I mean, this is essentially hinted at in the film's closing moments! Inigo Montoya was clearly the most compelling character of the story, so to put him at center stage and throw in adventure around him = box office gold. Mandy Patinkin might be a bit older, but if Harrison Ford can play Indiana Jones again, then Patinkin can take up the sword again. The biggest challenge—literally—would be replacing Andre the Giant, who is more than mostly dead. Maybe time for Shaq to return to the silver screen?.
3. Casablanca 2: Rick and Louie Take Manhattan –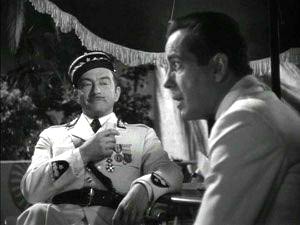 If there was ever a more beautiful setup for a friendship comedy, then I don't know what it is. Following a successful stint fighting the Nazis in North Africa during the war, the pair travels to New York City where the hard-boiled Rick becomes embroiled again in the shadiness that drove him to Africa in the first place. Meanwhile, Capt. Renault quickly falls for the charms that the big city offers, which only complicates life for Rick. Obviously, this is going to have to be re-cast; I'm thinking Bruce Campbell as Rick (no seriously, think about it) and as Capt. Renault, Alan Rickman because he's freaking awesome.
4. It's an Even More Wonderful Life –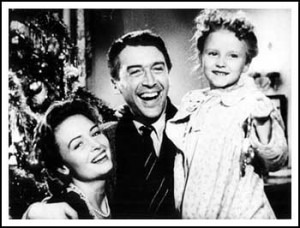 Really, the only way to pick this one up is from Zuzu's perspective and re-tell the story from there—she grows up and as a woman seeking liberation in the chaotic 1960s, comes to think she's having a bad life and looks to escape it. She tries to commit suicide when she's visited by another angel trying to earn its wings, and well, you know how it goes from there. Obviously this can be completely re-cast, although the actress who played Zuzu is still alive and in her 70s, which would make for some sort of fun cameo. Just throwing a name out there for Zuzu: Anna Kendrick? And I'm thinking Colin Mochrie as the angel because when I'm casting movies in my head, I'm always thinking Colin Mochrie.
5. E.T. Returns –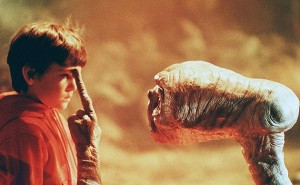 Again, this one writes itself. Everyone's favorite extraterrestrial returns to find his buddy Elliott all growed up and struggling with the pressures of adulthood, including juggling a career and marriage, as well as finding ways to bond with his own children. E.T. spreads his intergalactic magic as helps all, including Gertie, who has become an adult film actress and Michael, who's living in a van down by the river. As Henry Thomas and Drew Barrymore are both still acting, this isn't hard to cast, and given that animatronic puppets don't age, I think E.T. himself should be good to go.
6. Schindler's List 2: The Reckoning –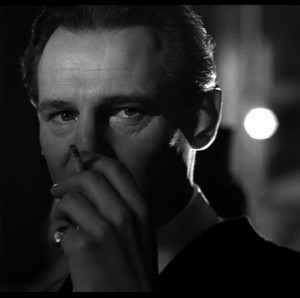 Only diverging *slightly* from history, Oskar Schindler continues his crusade against the Third Reich—but this time as a badass Nazi hunter. Steven Spielberg doesn't seem to be opposed to making action films, with his success in the Taken franchise, we know this type of pulse-pounding action thriller is right in Liam Neeson's wheelhouse. And really, we all love seeing Nazis get their comeuppance over and over again, so this is a win all around!
7. Titanic 2: Tsunami Terror –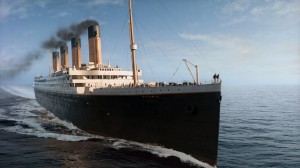 "Looks like we're going to need a bigger boat" may be a line from Jaws (which has had all too many sequels), but I see this one as a throwback to those glorious 1970s disaster films like Airport, The Towering Inferno and of course, The Poseidon Adventure. Some smarmy, greedy billionaire (Kevin Spacey seems about right) decides to rebuild the Titanic to capitalize on the ill-fated ocean liner's enduring popularity and offer ultra-expensive cruises across the Pacific Ocean. Of course, on the maiden voyage, an earthquake strikes, causing a huge tsunami that ultimately flips the boat. (And yes, I know tsunami waves don't quite work like that—don't let actual science ruin a story!) Then you populate the boat with a bunch of stock characters—handsome hero (Chris Evans), plucky love interest (Summer Glau), grizzled deck hand (Danny Trejo), bitch that everyone wants to see die (Tea Leoni), older comic relief couple (Eugene Levy & Katherine O'Hara), virgin who survives (Justin Long) … and obviously, the billionaire dies the worst death at the end.
8. Some Like It Hotter –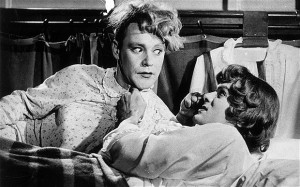 With all the main actors associated with this film dead, it might make sense of using the original as a jumping-off point, say like having the progeny of Tony Curtis and Jack Lemmon's characters—who in this case, would be actual actors Jamie Lee Curtis and Chris Lemmon—getting together for some sort of wacky role reversal, where each has to play the opposite sex in order to get save their children's wedding. Sort of like The Birdcage meets The Father of the Bride meets Freaky Friday but with less Lindsay Lohan and more Agador Spartacus.
9. The Sound of Music 2: Rolfe's Song –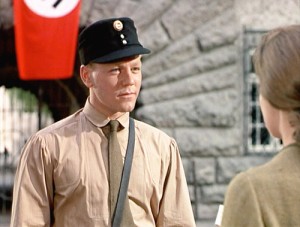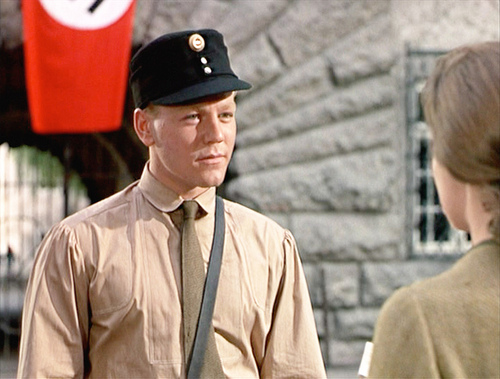 Sure, the easy thing would be to follow the von Trapps and their journey to freedom—and truthfully, that might make the most sense as you could tell the story in flashback and actually have Capt. von Trapp and Maria, a.k.a. Julie Andrews and Christopher Plummer, looking back. But I'd try to follow what happens to Rolfe after he fails to win the affections of Liesl, and is forced to fight on behalf of Germany—maybe after witnessing the horrors of the Holocaust he realizes that he made a terrible life choice and eventually sacrifices himself to help liberate those who were destined to death at the hands of the Nazis, gaining redemption in the end. Okay, this wouldn't be as uplifting as "Springtime for Hitler," but it doesn't mean it can't work.
10. Bigger –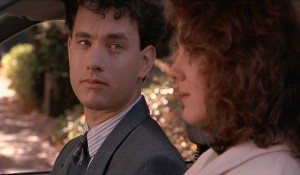 Set 25 years after the original Big, Josh realizes that giving up a great high-paying dream job and a woman who loved him to just be a kid again was a poor decision, especially after he failed out of school (because he decided that he only had a grade-school education and had been a success, so why study?) and subsequently made a string of bad choices. Sad, alone and desperate, he tracks down the Zoltan machine, puts in a coin, makes a wish and—hello another Tom Hanks romcom! Bigger Josh tracks down Susan (Elizabeth Perkins), explains he made a huge mistake and that he wants her back, and spends the rest of the movie trying to unlock that magic they had to woo her back, and charming the audience like Tom Hanks always does.
I'll be waiting by the phone waiting for Hollywood to call!