More football pics from N.Y. Jets training camp in Cortland, N.Y.!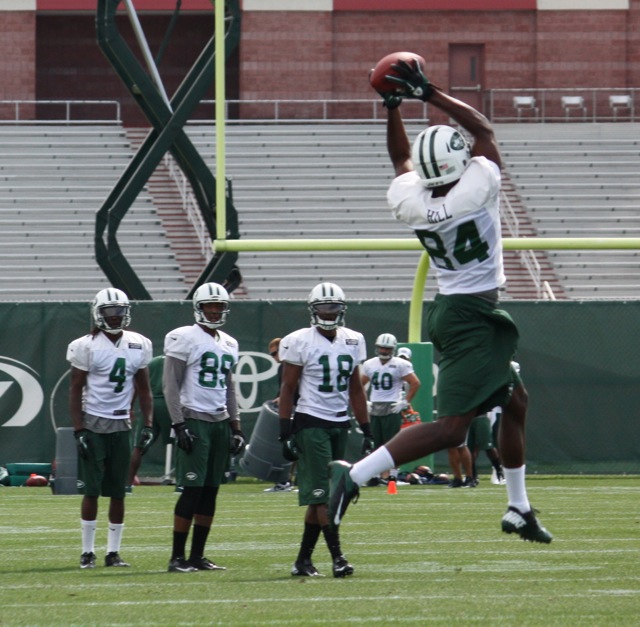 Yeah, these guys are some serious athletes. After primarily following the defense yesterday, I stayed with the offense today.
My new favorite Jets quarterback, Geno Smith, tosses some pretty passes.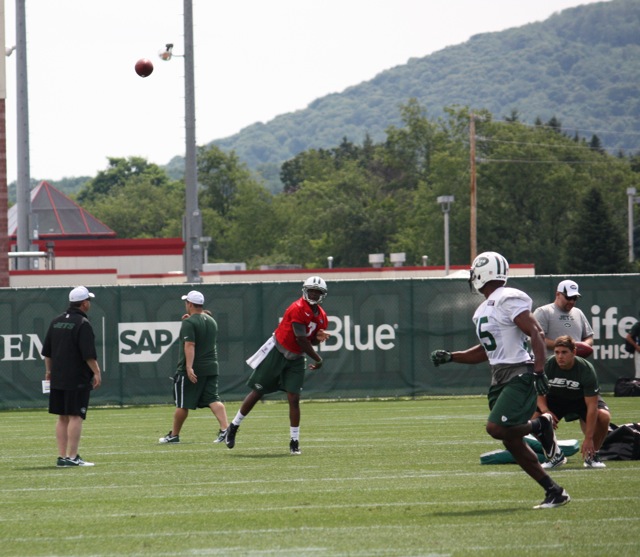 He can also scramble a bit, too. That's first-round pick Sheldon Richardson (#91), chasing him down.