What I did on my summer vacation …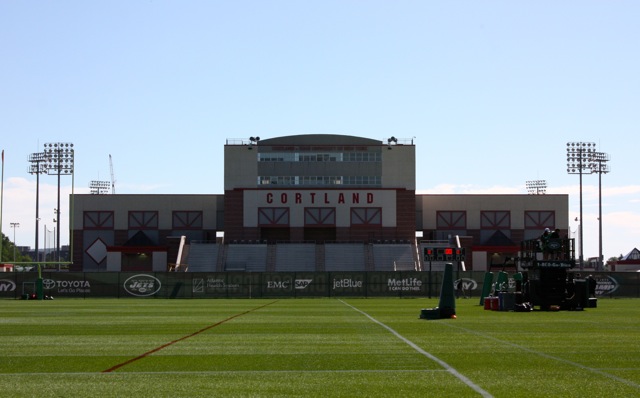 Go to New York Jets training camp in Cortland, N.Y.!
Yeah, I'm a nerd like that.
Here are some pics … enjoy!
Jets head coach Rex Ryan, rockin' the green Chuck Taylors—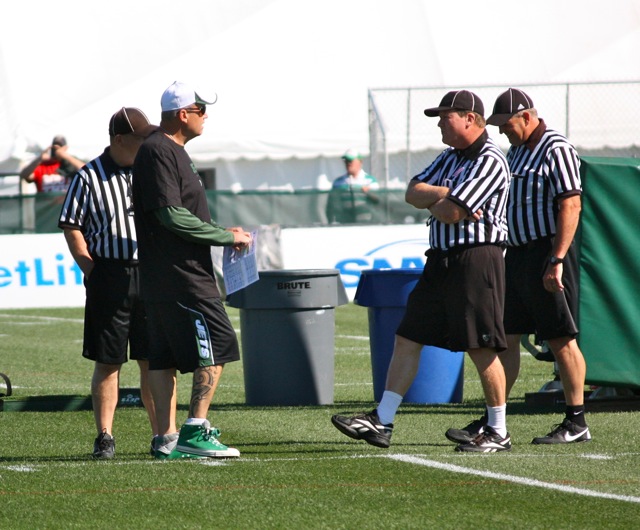 Jets rookie—and hopefully, soon-to-be-starting—quarterback, Geno Smith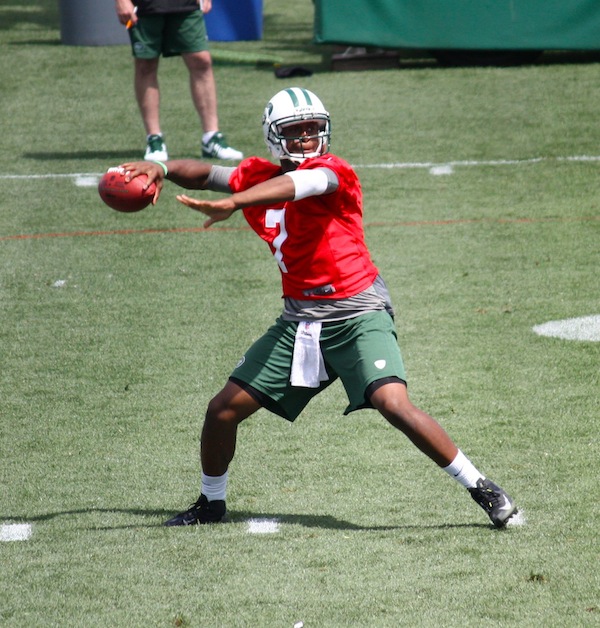 That "other" QB …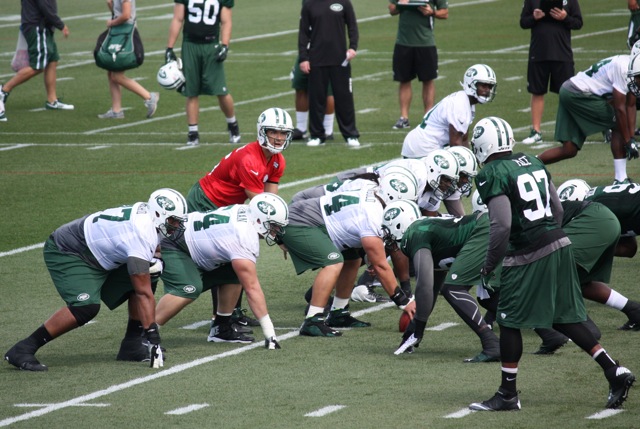 My boy, long snapper Tanner Purdum (#46) and kicker Nick Folk (#2) …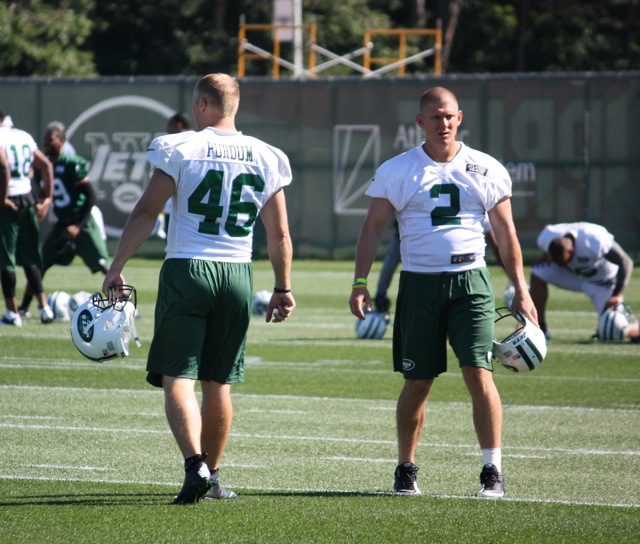 Quaterbacks taking shotgun snaps …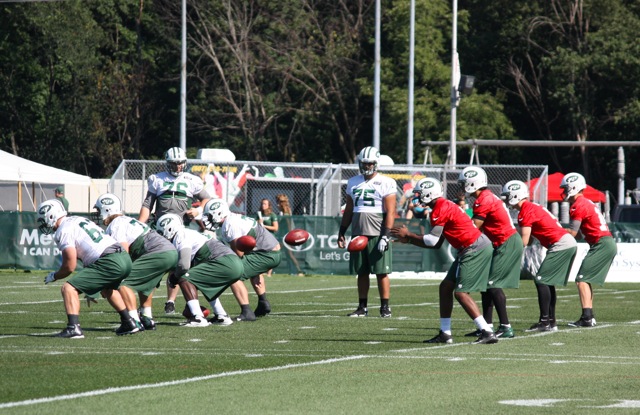 Football playing and stuff …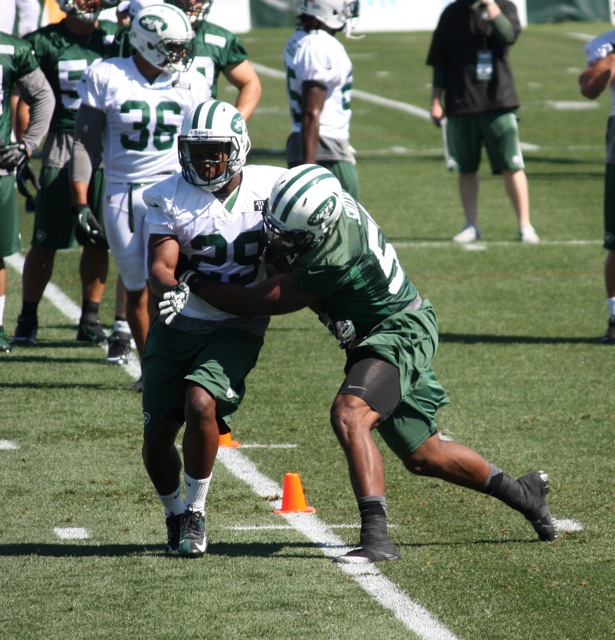 Defensive backs doing drills …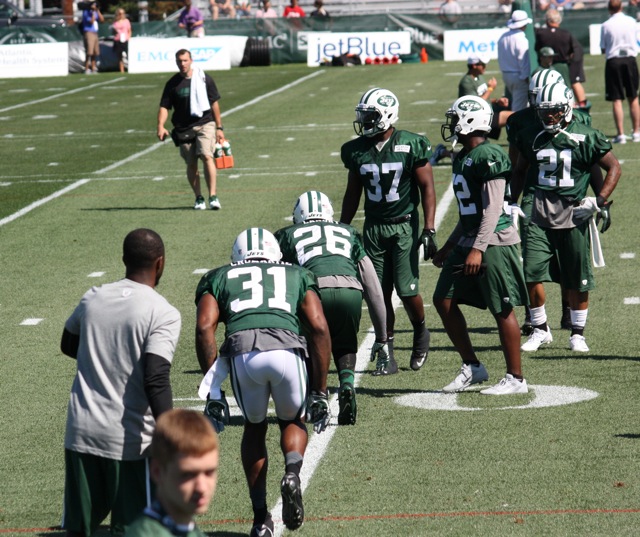 Antonio Cromartie, who makes plays like he makes babies …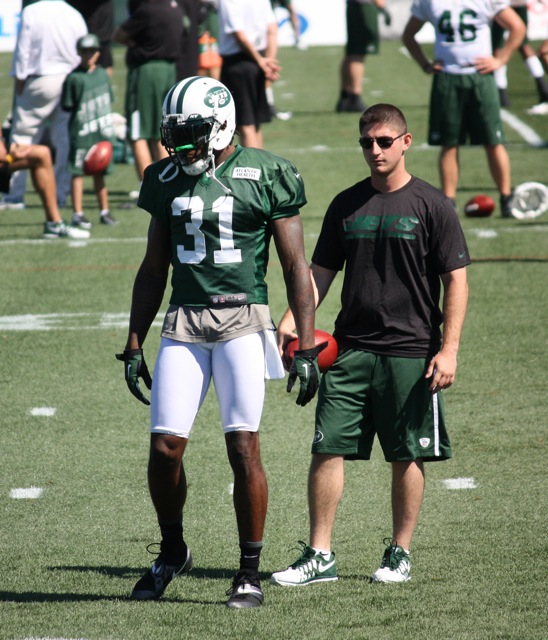 Another defensive back drill ….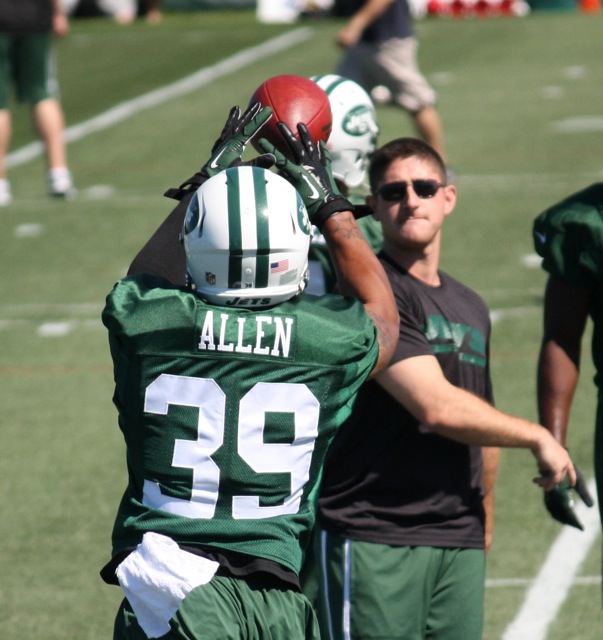 Defensive line coach Karl Dunbar (in white hat) with the defensive linemen, doing drills. If you're wondering and didn't know, Coach Dunbar suffers from vitiligo.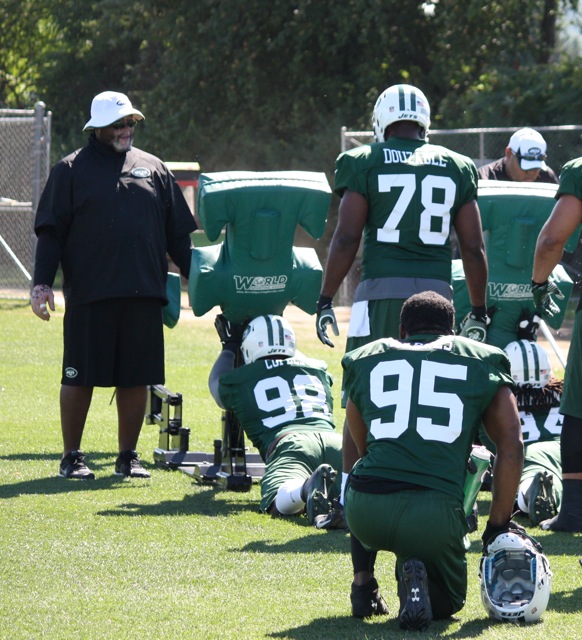 Coach Dunbar laying down the law …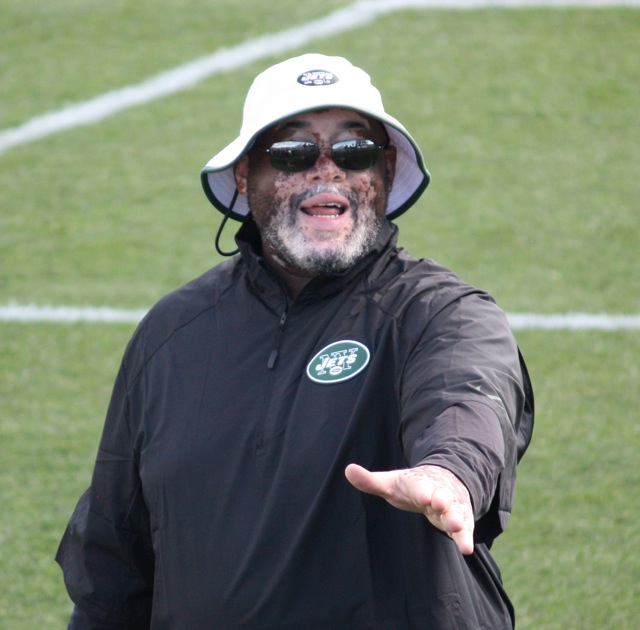 Defensive linemen Sheldon Richardson and Muhammad "Mo" Wilkerson.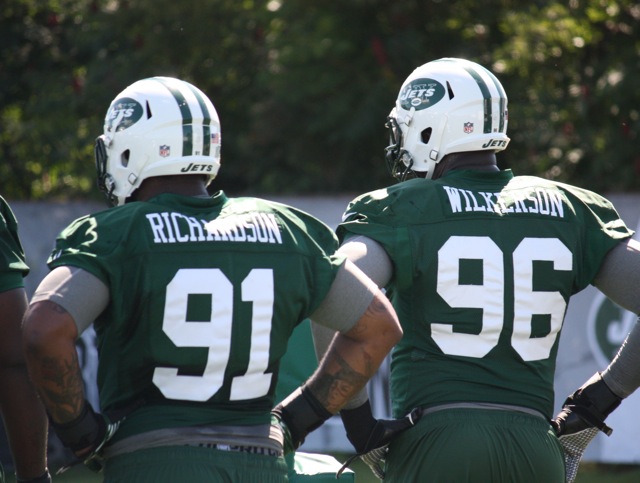 Damon "Snacks" Harrison … and yes, he clearly has earned that nickname.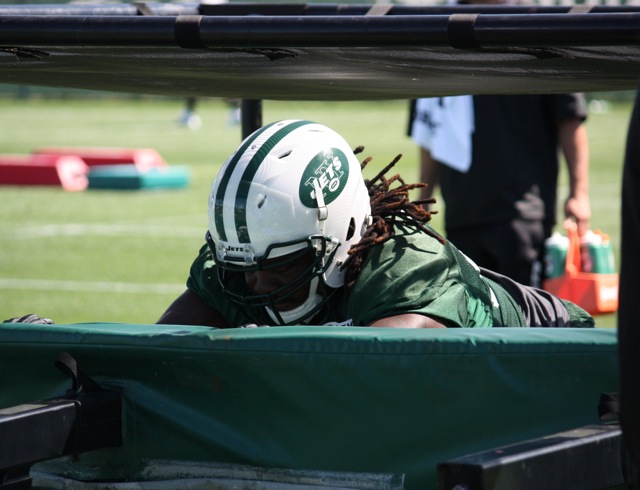 Coach Dunbar watching last year's No. 1 pick, Quentin Coples.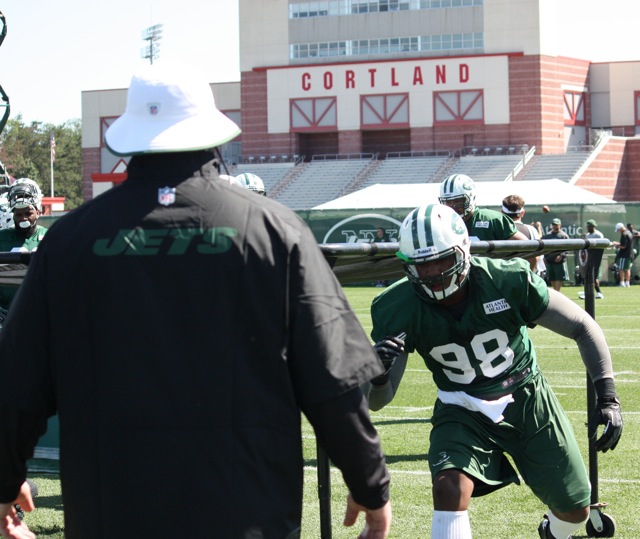 Coach Ryan working over his defense …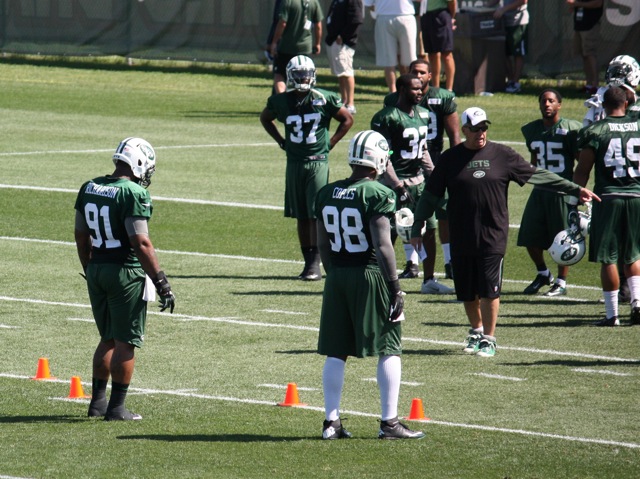 Geno under center (please get comfortable there!) …
Quick quiz: What's missing from this picture? (see answer below)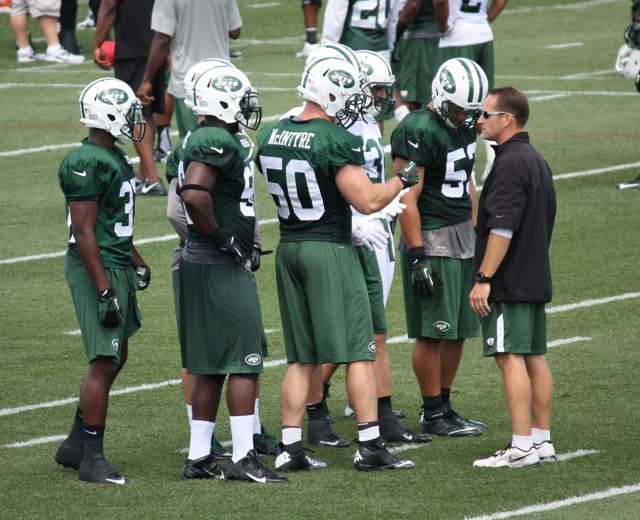 One of the greatest special teams coaches in the history of the NFL!